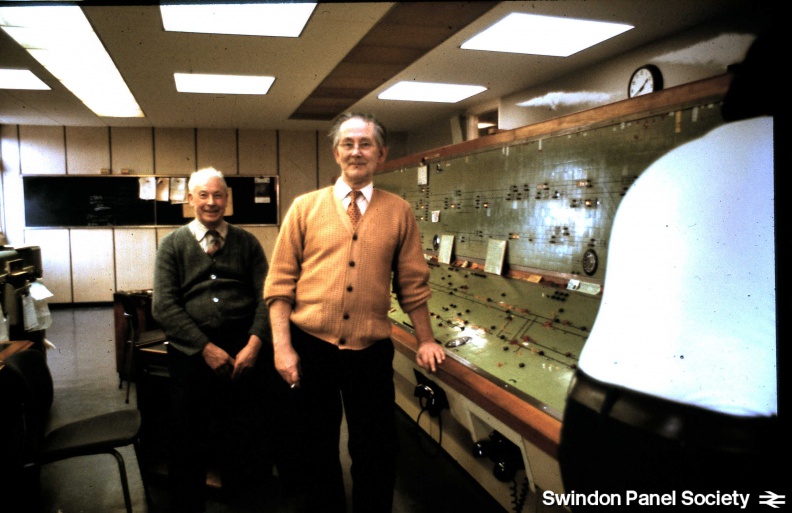 The signalmen pose for a photograph in 1975: Les Wheeler (left) and Bert Moody (centre).

There are no reversible crossovers installed at Wootton Bassett or Wootton Bassett West at the time of this photo.

The positions of several ground frames and sidings are shown: Blanche's Siding GF (siding off the Up Badminton), Wootton Bassett Up Goods GF (siding between the Up Goods and Up Badminton), Wootton Bassett Main GF (trailing crossover in the Main lines) and Rushey Platt GF, including its Main-Main crossover and connection to the Down Engineers' Siding.

Blanche's Siding and Wootton Bassett Up Goods Siding appear to have exit buttons but no entrance switch.
Author

David Collins

Posted on

Albums