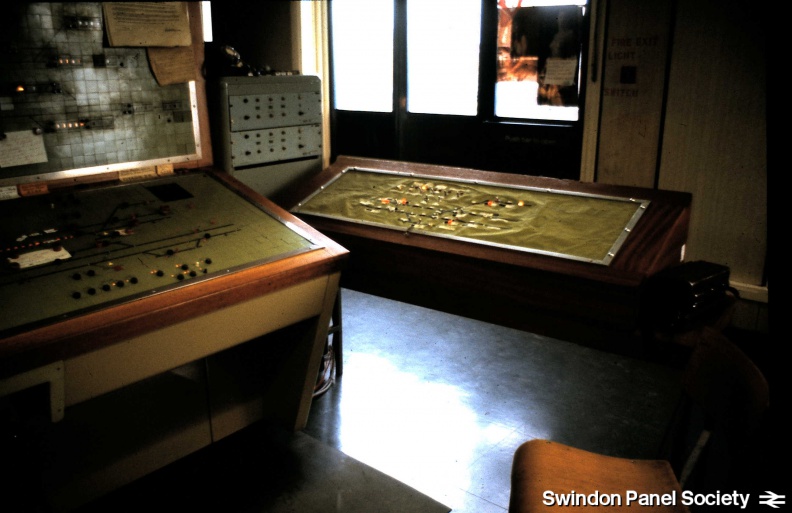 This is an extremely rare (if not the only) photograph of the temporary panel that temporarily controlled the Thingley junction area.

The original section of the Thingley end of the panel was reproduced on the temporary panel whilst the main fascia was altered for the new layout, including the new reversible crossovers at Thingley East. The temporary panel had previously been used at other locations where significant panel alterations were carried out. It is thought the Gloucester installers had it "in stock".

The crossover at Thingley Junction was at the junction originally, again, not at its final position further east as part of the reversible provision. The ground frame connection is shown as being east of the crossover, which means that either the GF connection moved west or the junction moved east at some point, as the GF connection is now directly opposite the junction points.

Note that Thingley is significantly further east in the panel in this photo than its final position, Thingley GF being above Hullavington Down Goods Loop. It was probably moved when all the additional signals and block sections between Wootton Bassett and Chippenham were added in the late 1970s.
Author

David Collns

Posted on

Albums