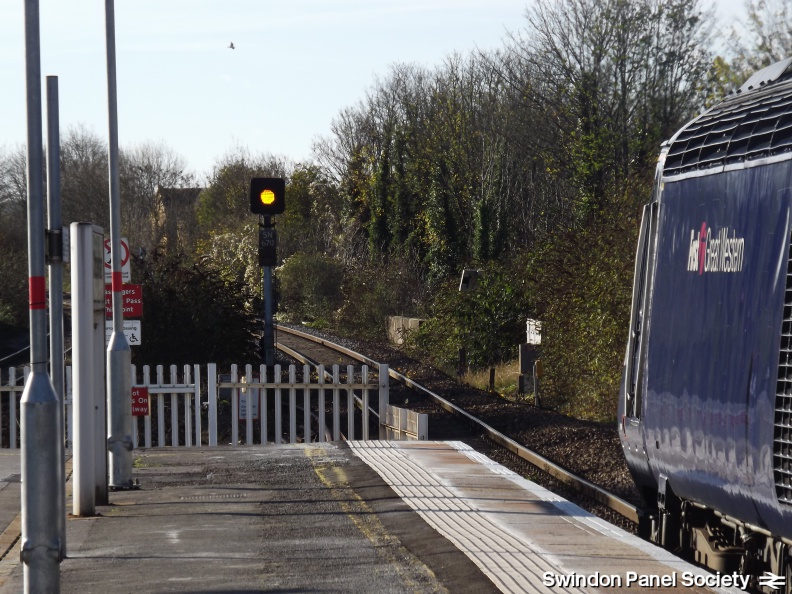 A limited service was operated with all trains turning back at Chippenham.

It was worth hanging around to photograph one such train as it gave a rare opportunity to capture SN670 showing an aspect other than red.

This Bristol service would rejoin the Down Main a mile or so further on at Thingley Junction.
Author

Tom O'Flaherty

Created on

Posted on