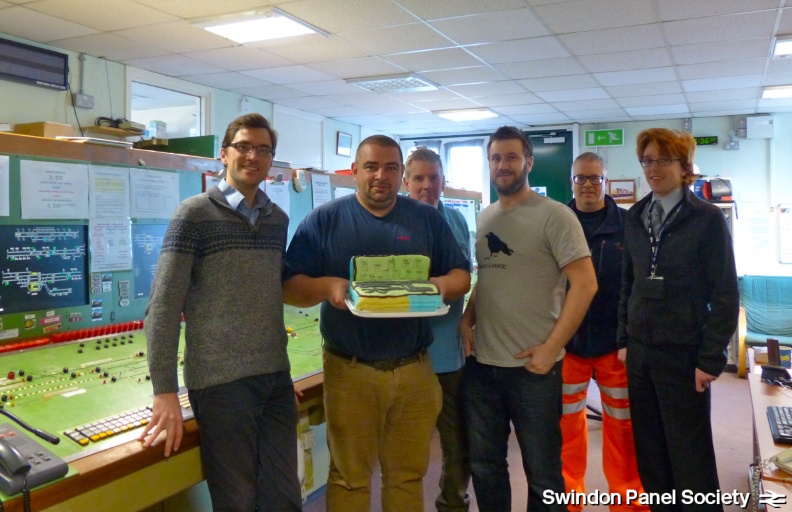 Happy Birthday Swindon Panel! 47 years old today.
Thank you to Cheryl for making us a Swindon Panel shape cake, enjoyed by the signalmen at Swindon (+ hangers on, like us!)

The unsuspecting signalmen receive the cake on behalf of the panel, joined by the local Mobile Operations Manager and FGW staff!
Author

James Keith

Created on

Posted on