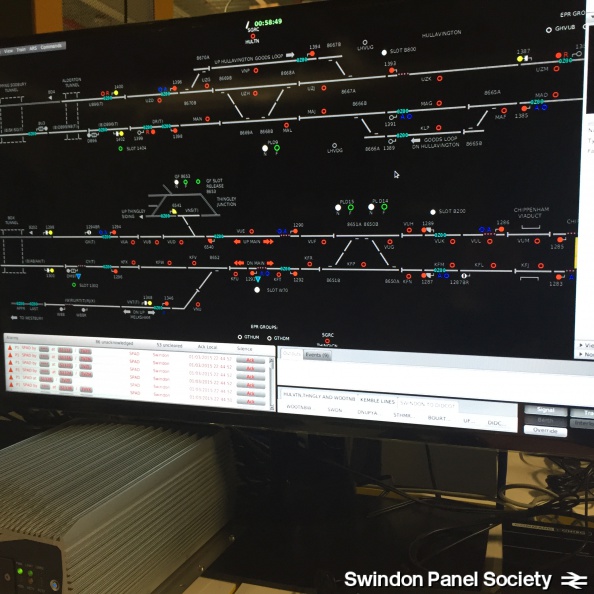 Hullavington (top) and Thingley (bottom)

Some photos of Swindon Panel's replacement in testing! This is a Delta Rail "Scaleable" IECC. It has many improved features over a normal IECC, not least in its much more friendly user-interface.

You may notice the layout is upside-down compared to what we're more used to, this is to make is consistent with all the other TVSC workstations with London to the right.

Thank you to Kevin Marsh for the photos.
Author

Kevin Marsh

Created on

Posted on