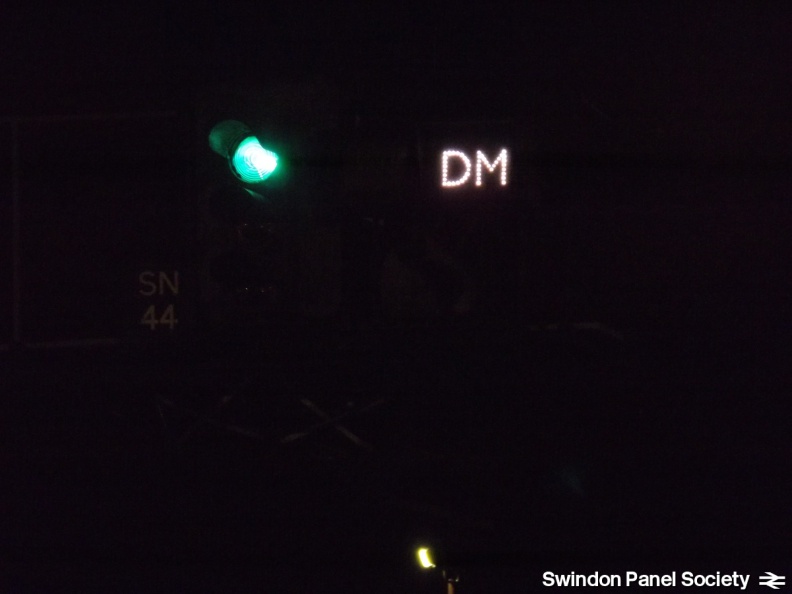 The nearby panel has set a route for the final train, 1C36 to depart from platform 3 at Swindon shortly after midnight on Saturday 21st November 2015.

Shortly the train will cross onto the Down Main and SN44 will return to danger for the last time bringing to an end Swindon PSB's control of the station.

Trains would resume running the following monday with new signalling controlled from TVSC.
Author

Tom O'Flaherty

Created on

Posted on